We constantly improve our platform, update existing features, and update the platform with new features. Most of our work this month is still behind the scenes. Things that in the end you will love, but just have to wait a bit longer to enjoy. But what did we improve in February that is already visible for you?
Platform updates:
Search bar
Chart settings in groups
Search bar
As you might know, the search icon at the top right of the page allows you to search throughout the platform. If you are viewing data in Explore for example, just fill in a sensor or different search term in the search field. It will then show you the data of that sensor. So what's new? After clicking the search button, the search field is expanded to the width of the screen. Want to search even quicker? Use the Shift + K buttons to start searching!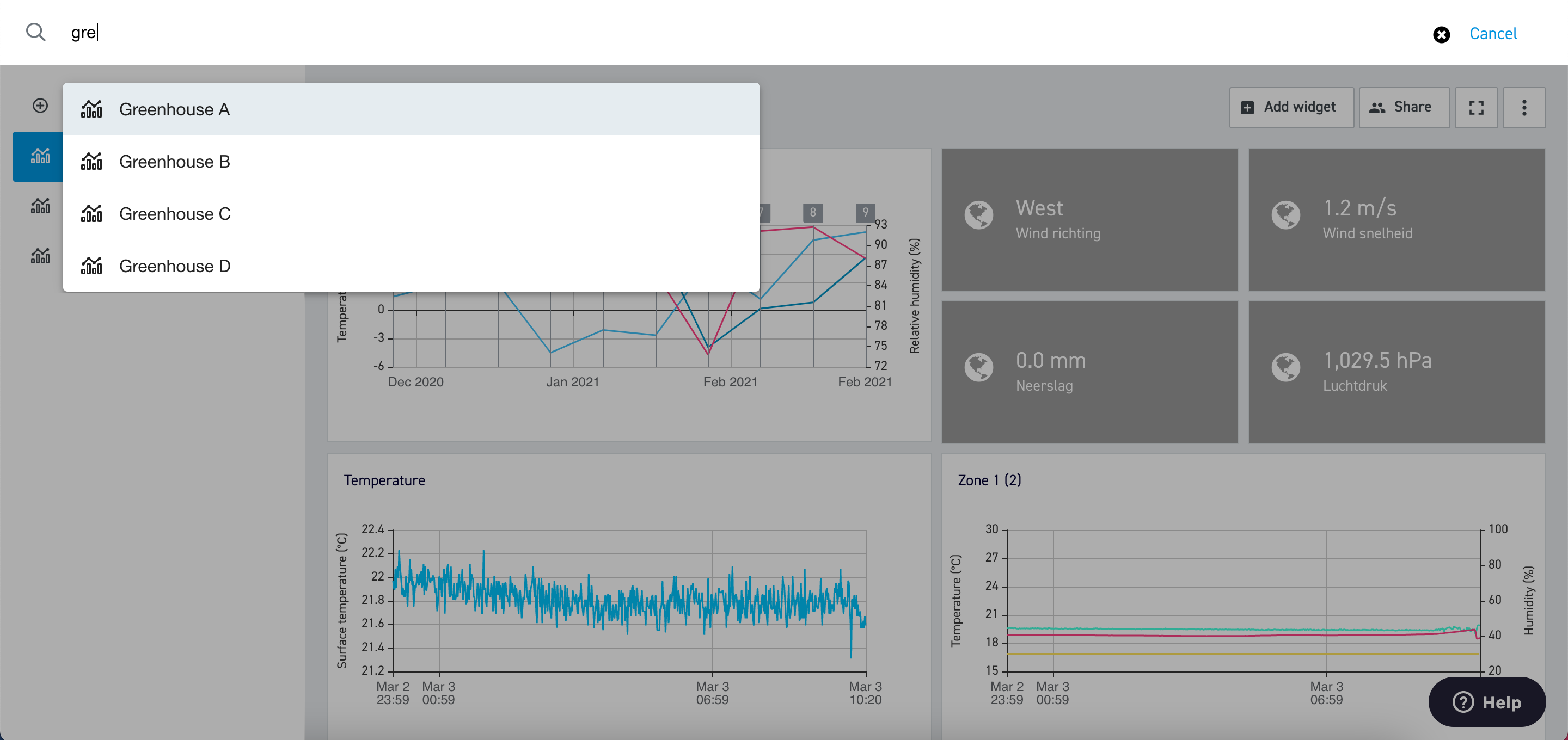 Chart settings in groups
Maybe you've noticed this before. You analyse data in a group, and your chart settings were not saved after clicking through to Explore. This occurred when you adapted chart settings such as sunset/sunrise and week numbers. We have fixed this. You will be able to click through to Explore while retaining the settings of your widget.